Jonze Starr Baby
For the record, there's nothing wrong with being gay. So there's no need to front about it. Even if you're famous.
Monday, May 01, 2006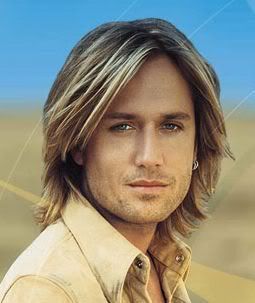 Of course you know that Keith Urban (god, that sounds like a porn actor's name, doesn't it?) is engaged to Nicole Kidman. But do you know why that woman keeps insisting on marrying gay men? Neither do I. Maybe that's just how she rolls. Would I hit that if I was a dude? Baby, not with that hair.
posted by Jonze Starr, 7:42 PM
0 Comments: