Jonze Starr Baby
For the record, there's nothing wrong with being gay. So there's no need to front about it. Even if you're famous.
Sunday, April 23, 2006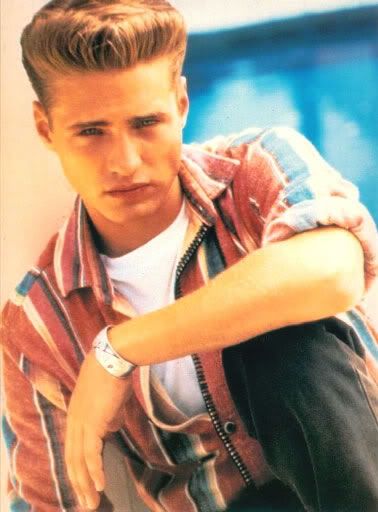 celebrity sex gossip dating celebrities gossip gossip magazines gossip celebrity actors gay

Oh my goodness, where to start with this one? Ever since 1990, I've lost sleep over The Great Debate. If given the choice, Luke Perry or Jason Priestley? Finally, I've reached a decision. I'd tap Jason Priestley, if I was a dude...and if it were 1990 again.
posted by Jonze Starr, 1:05 AM
2 Comments:
hottie!!!!!
........wow!!!!!!.....